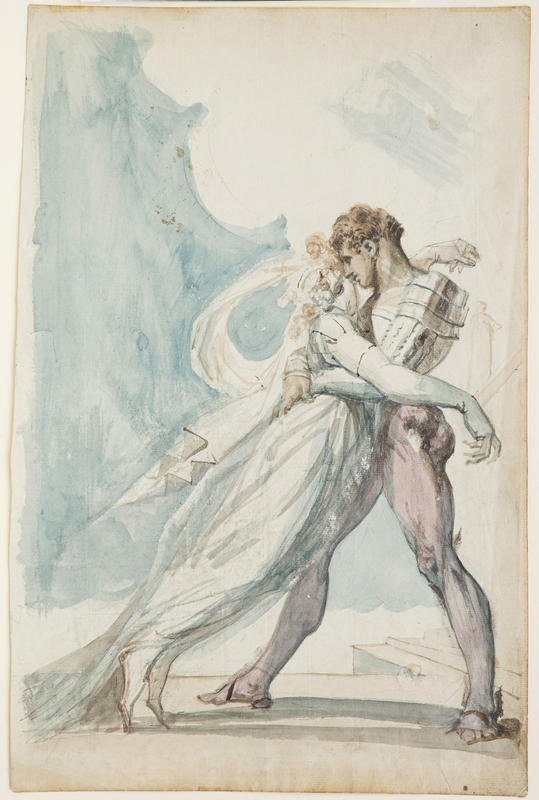 Huldbrand draws Undine, his lovely wife to be, towards him in a passionate embrace. As a watersprite, Undine has no soul, but she can acquire one when she marries. Her rival, Bertalda, lures fickle Huldbrand away from Undine, and she disappears, only to reappear at Huldbrand and Bertalda's wedding where she kills her former lover with a kiss. Fuseli owned a copy of this popular romantic novel, providing him with the popular theme of man ensnared and destroyed by woman.
Title

Undine and Huldbrand

Artist/creator

Production date

circa 1819-circa 1822

Medium

pencil and watercolour

Dimensions

481 x 319 mm

Credit line

Auckland Art Gallery Toi o Tāmaki, purchased 1965

Accession no

1965/67

Copyright

No known copyright restrictions

Department

International Art

Display status

Not on display
---
To find out which artworks are available for print requests and reproduction please enquire here. This service only applies to select artworks in the Gallery's collection.
Request a print