Bust Portrait of Mrs Fuseli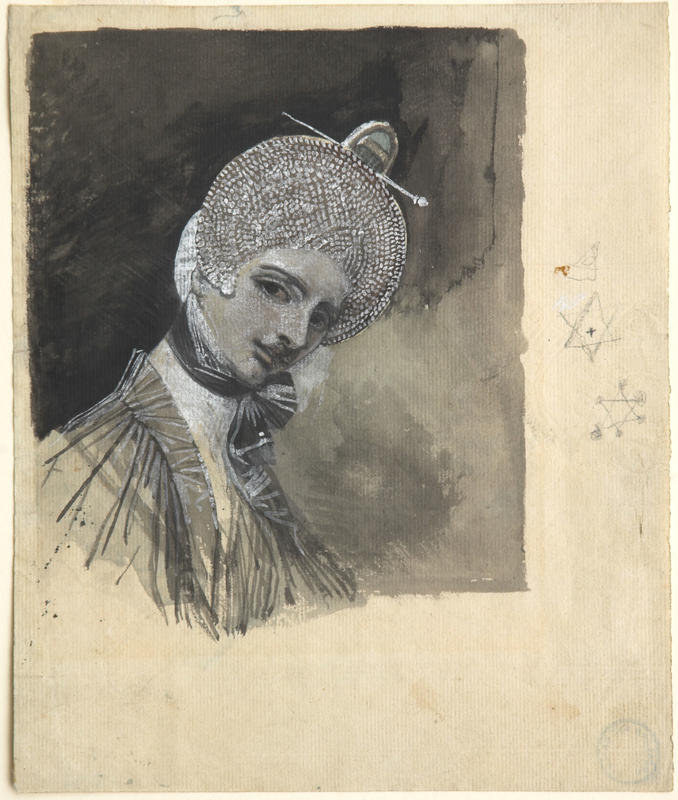 Fuseli had a passion for wildly exaggerating his wife Sophia's complicated wigs, comparing her head and hairstyles to 'the head of fair-faced Medusa'. According to some legends, Medusa was a beautiful woman who had her hair transformed into snakes by Athena. Because anyone who looked on her face was turned to stone, Medusa became a popular decoration on warriors' shields.
Title

Bust Portrait of Mrs Fuseli

Artist/creator

Production date

circa 1795

Medium

pen with black and blue wash, heightened with white (brush and wash worked up with gouache)

Dimensions

174 x 144 mm

Credit line

Auckland Art Gallery Toi o Tāmaki, purchased 1965

Accession no

1965/48

Copyright

No known copyright restrictions

Department

International Art

Display status

Not on display
---
To find out which artworks are available for print requests and reproduction please enquire here. This service only applies to select artworks in the Gallery's collection.
Request a print