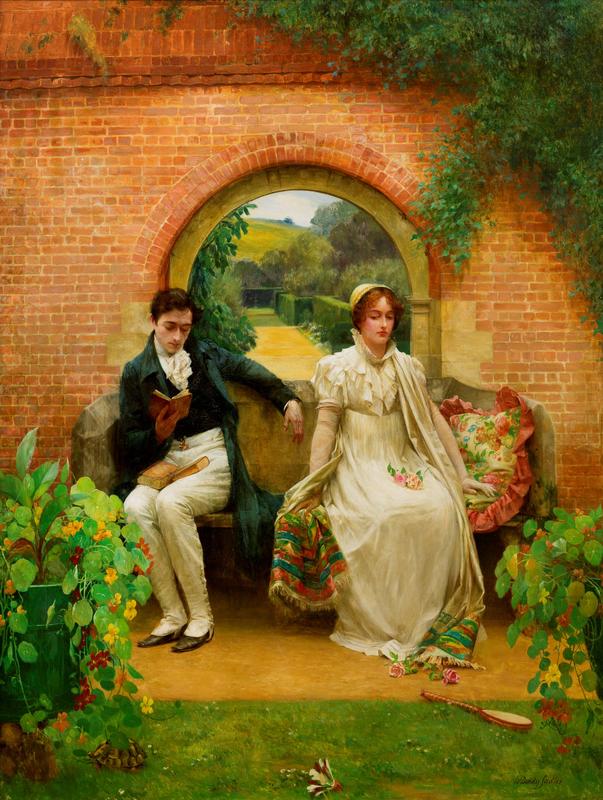 Sadler specialised in genre painting, usually costume pieces set in the eighteenth or early nineteenth centuries with humorous or sentimental themes. The body language in Married, the symbolic elements such as the blocked garden entrance behind the couple and the tortoise who is lumbering away to hibernate, all suggest that the initial warmth of love has waned on the husband's part. Contemporary Victorian tenets dictated that the young wife remain the 'angel of the hearth', even if the coals of love no longer burned as strongly.
Title

Married

Artist/creator

Production date

1896

Medium

oil on canvas

Dimensions

1276 x 971 mm

Credit line

Mackelvie Trust Collection, Auckland Art Gallery Toi o Tāmaki

Accession no

M1913/4

Copyright

No known copyright restrictions

Department

International Art

Display status

On display
---
To find out which artworks are available for print requests and reproduction please enquire here. This service only applies to select artworks in the Gallery's collection.
Request a print