The Phormium Tenax, or New Zealand Flax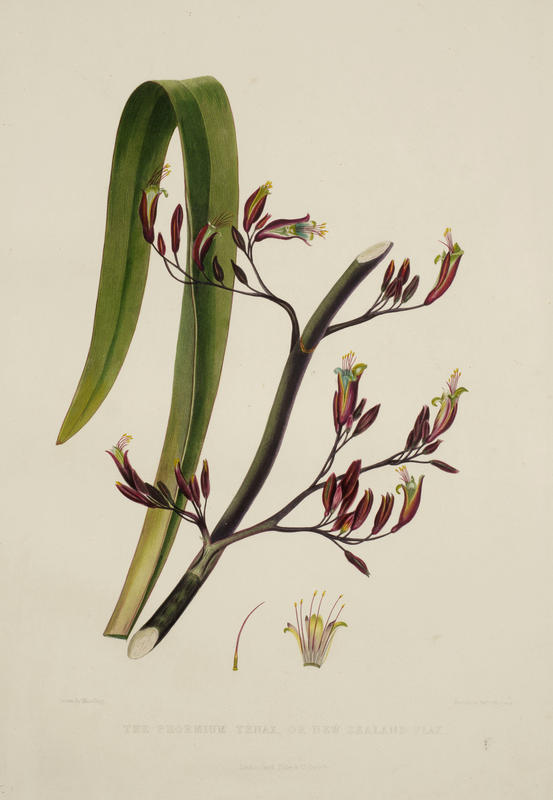 'The leaves grow out of the ground to heights varying from three to twelve feet. The flax-like fibre is obtained from the leaf by scraping it with a mussel-shell. The flowers are full of syrup. Each plant has generally two or three flower-stems, and from thirty to forty leaves.'
(Edward Jerningham Wakefield, Illustrations to Adventure in New Zealand from 1839 to 1844; with some account of the beginning of British colonization of the islands. Plate XV).
Title

The Phormium Tenax, or New Zealand Flax

Artist/creator

Production date

1845

Medium

hand-coloured lithograph

Dimensions

556 x 367 mm

Credit line

Auckland Art Gallery Toi o Tāmaki, purchased with funds from the M A Serra Trust, 1987

Accession no

1987/16/16

Other ID

1987/16/16/C

Copyright

No known copyright restrictions

Department

New Zealand Art

Display status

Not on display
---
To find out which artworks are available for print requests and reproduction please enquire here. This service only applies to select artworks in the Gallery's collection.
Request a print